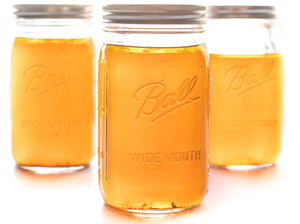 Bone Broth is best warmed and sipped like tea or as a base for your favorite soup. Made from organic chicken bones, organic vegetables, cider vinegar, herbs, and spices.
32 fl oz. Glass jar included.
Broth is available as an add-on to your meal plan and are delivered on either Sunday or Wednesday.